Eggnog cake with blueberries
FOR BOX FORM
5 eggs
250 g of powdered sugar
250 g flour
1 packet of baking soda
1/4 tsp vanilla extract
1/4 liter of sunflower oil
1/4 liter of eggnog
2 tsp of natural yoghurt
125 g blueberries
Eggnog cake belongs to me, like colorful eggs and Easter bunnies, just for Easter and Easter time. The sponge cake is so incredibly fluffy and light that you think you would bite into a soft cloud. The eggnog cake gets a fruity note through the blueberries. And best of all, it's made so quickly.

Preheat oven to 170 ° C and grease well pan.
Separate the eggs. Beat egg whites. In another bowl mix the yolks with the vanilla, the oil, the yoghurt and the eggnog. Mix the flour with the baking powder and powdered sugar and gradually add the liquid mass while stirring constantly.
At the end, fold in the beaten egg whites and blueberries. Fill the mixture in the prepared box form and bake the cake at 170 ° C approx. 50-60 minutes.
With a wooden stick you can test whether the cake is already baked.
If you like, you can dust the egg cakes after cooling with powdered sugar or add a chocolate glaze.
PS:
Of course, we do not eat eggnog cake only at Easter. This delicious sponge cake always makes a good shape on the coffee table!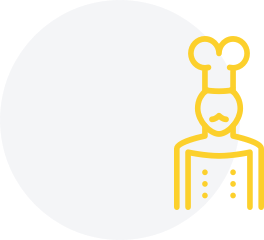 Tip/Info
The addition of eggnog makes cake incredibly fluffy.
If you do not have blueberries at home, you can also use cherries, raspberries or blackberries. And even without fruit the eggnog cake tastes delicious!